---
User Experience
and News Design
Analysis and development
of UX & design projects for news products.
---
Highly specialized team.
D-Share design team has an unparalleled experience in the analysis and development of custom design projects for the media industry.
A shared work methodology.
On a regular basis, we take care of building design projects in close collaboration with our client product and editorial teams.
Guaranteed time to market.
Our analysis, design and delivery activities are executed with dedicated resources to ensure the highest commitment.
---
News projects need specific knowledge.
The presentation of editorial content and the interaction with product features are part of the most important factors that make a project successful. This is the reason why D-Share supports customers with a specialized design team. Our professionals have strong focus on digital media and a long experience in the execution of news design projects for some of the most important media companies.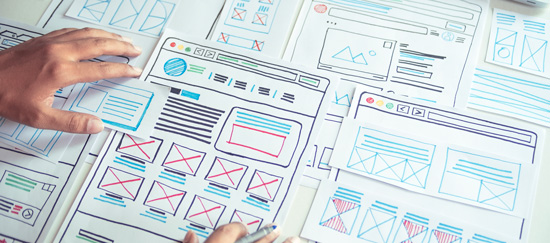 ---
All stages of a news design project.
D-Share supports customers from the beginning of the project by providing consulting activities related to the assessment of the project scope, benchmarking of the market, analysis of the product features together with the definition of the internal organization and processes. The design activities are provided on the basis of a deep understanding of client's needs and internal organization.

---
We design news. We understand the media. We work with tech people.
A successful design project needs a deep understanding of the specific industry and market. That's the reason why D-Share executes and delivers design projects involving different skills including UX experts, designers, project managers and tech teams.